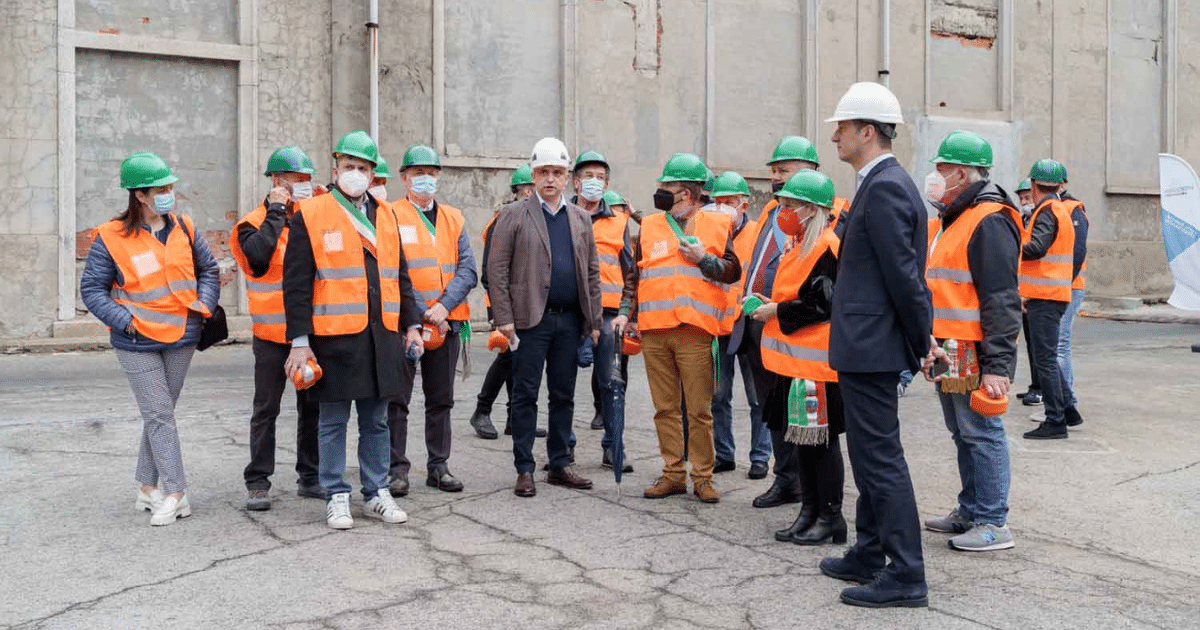 Three years after the acquisition of the Pieve Vergonte plant by the Esseco Group, Hydrochem Italia organized an open-door event of the production plant, which saw the participation of about 250 visitors among institutions, citizens, employees and collaborators of the company, who wanted to see first-hand the new plants of the factory, which came into operation in 2021.
Among the visitors there were many former workers interested in the new plants, who were accompanied in groups to see its transformation: old buildings containing mercury, which represented a serious potential pollution risk, disappeared, replaced by state-of-the-art systems with low CO2 emissions into the atmosphere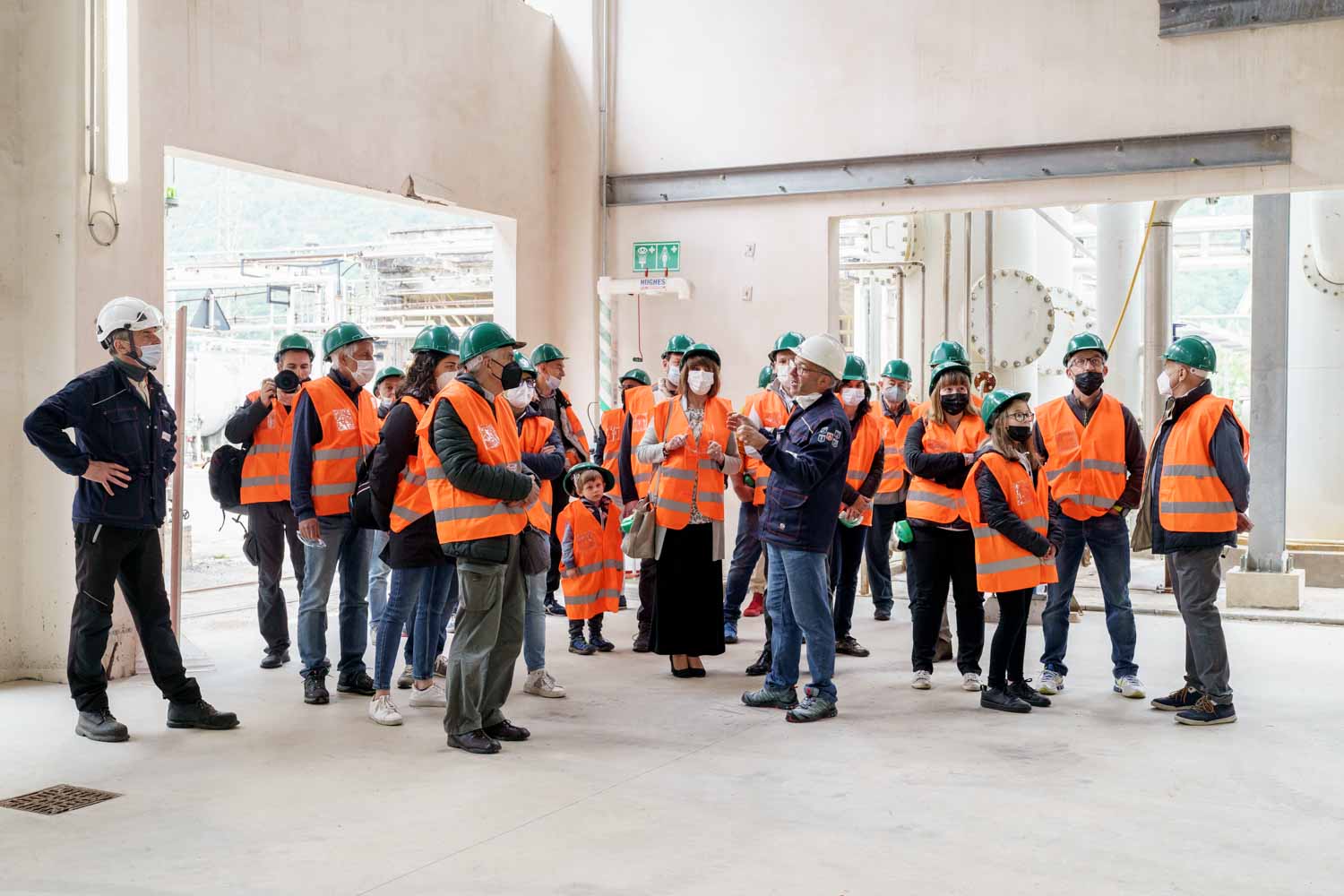 Also the Nulli family attended the ceremony, as the owner of Esseco Group, that has more than 1,200 employees worldwide and operates in fifteen countries. "Seeing so many young people is a positive sign: we want to communicate that industry and chemistry are a necessity for our country – said Francesco Nulli -: it is right to bring the population closer to these environments, to show you can make chemistry and industrial production in a responsible and correct way. We have recently seen the risks of relying on feedstocks and products that come from afar; so, it is essential to keep the industry and basic chemistry under the control of an Italian property. This is a site that is giving us great satisfaction".
The presentation was attended by the General Manager of the Industrial Chemistry Division of Esseco Group Roberto Vagheggi, the plant director, Andrea Busseni, the General Manager of Hydrochem Filippo Coffele, the mayor of Pieve Vergonte, Maria Grazia Medali, the vice president of the Province, Rino Porini, and the mayor of Verbania, Silvia Marchionini.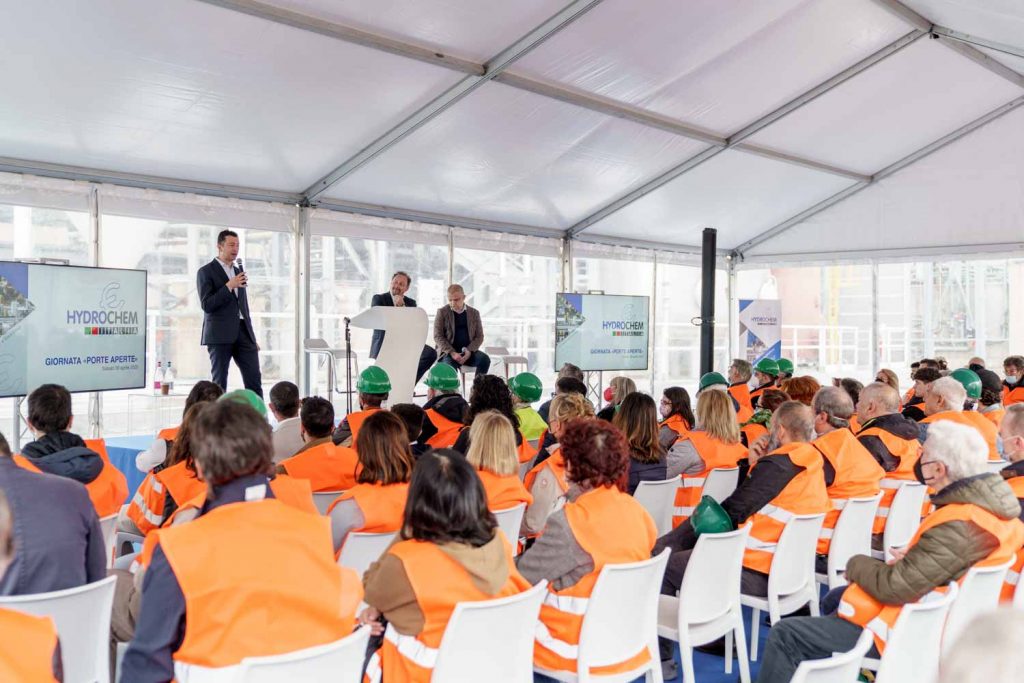 At the end of the day a buffet lunch was served with the cutting of the cake ceremony: and all cheered by the Brass Band of Formarco, who has performed some pieces of his repertoire.
The event gave the participants an opportunity to learn about a new way of working, which allows to create a chemistry that respects the environment and health, far from what the citizens of Pieve Vergonte of a certain age remember, as pointed out by Mayor Medali: "Our town was mentioned in all the texts as one of the most polluted in Italy but, from now on, the assessment will change radically".
In conjunction with the "open doors" event, the first meeting of the managers of the Esseco Group Industrial Division was held the previous day, attended by representatives of all the Italian companies of the industrial division.